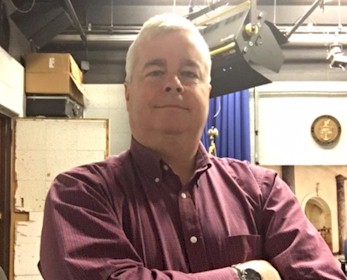 Rich Fisher started Annapolis.FM to be like the great radio stations that he grew up with. Rock radio with great personalities who were knowledgeable and entertaining and music that was wonderful.

After working at a bunch of radio stations for over 25 years, Rich decided that he wanted to program his own station, one that goes back to the way radio used to be. To get an actual on-air FM transmitter is not something that most people can do. Government regulations and cost keep the little guys out of that game, but web radio is a different story. With the rise in online listening and "Alexa" type smart speakers becoming popular means of listening to the radio, we are getting closer to being able to compete. As Wi-Fi becomes more widely available and smart phone plans keep moving towards "unlimited" data, web radio will continue to grow. It's time to put Annapolis.FM out there! We will champion the many local bands in the region, as well as great music from the 60's right through the most current acts. Rich's philosopy is to give the audience radio that excites them and engages them. Come along for a great ride...


From the people who bring you

AnnapolisSite.com

and

Kent Island Online

comes Annapolis.FM - launching soon! Annapolis.FM will have engaging and funny talent, music that you know and love as well as new and exciting acts, local bands, and classic bands that you might not know about. Annapolis.FM will champion our great local and regional bands. Why be in Annapolis if we don't give exposure to the many great acts in our area. Annapolis, Baltimore, Kent Island, Bowie, Easton, Crofton, St. Michaels, Pasadena, Chestertown, and all points in-between... This is your station!


Annapolis.FM brings you entertainment news, local news, and event information for our area. Honest opinions and commentary on a variety of hot issues and fun topics too!


Classic Rock, Alternative, 80's New Wave, First Wave Punk, Electric Blues, Metal, and more... We are real radio without a net...on the net.


©2021 Annapolis.FM
For more info Email: annapolis.fm@mail.com